Refill My Prescriptions (click link to request refills)
Refill your prescriptions online 24 hours a day, 7 days a week with our online pharmacy portal
After you register, you can login and refill your active prescriptions with us.
It is an online portal and does not share or save any of your info. Click the link above to check it out…if you're a newbie, please read the helpful tips below.
If You Are a First Time User:
By clicking the register button, you will be asked for the Pharmacy Zip-Code which is 36467 and the last 4 digits of the Pharmacy Phone Number which is 4517.
Then search for pharmacy, when T & C Pharmacy comes up, press the select button.  Complete your personal information under option #2 then press Search.
Once found, answer the questions, set your user name and password and you will be ready to request refills 24 hours a day, 7 days a week!
Click on My Prescriptions to see a list of all your prescriptions or fill in the Rx Number from your bottle in the Rx Number field under Quick Refill.  It will be helpful to have a prescription number handy during the registration process.  It's only needed when you register for the first time.
We Also have an IPhone or Android App called RefillRx Mobile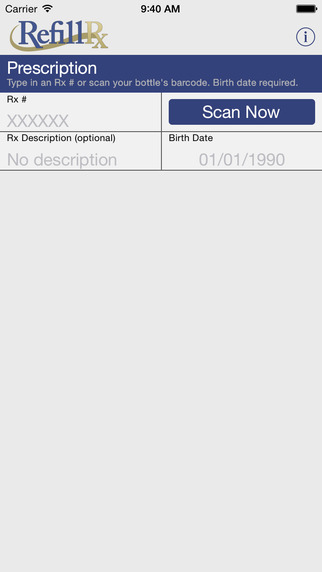 We also support RefillRx Mobile to provide you with a one tap solution for refilling your prescriptions. Just click on the links below to download for your IPhone or Android phone. Simply scan the barcode on your bottle and watch as RefillRx Mobile sends your request to our pharmacy. If a barcode is not available simply enter your Rx number from the label.